Come sailing on our 45 foot luxury catamaran around the island of San Blas from December to June and the Las Perlas islands from June to October for the whale watching season. On request we can do diving expeditions up to Coiba. During June-October the Pearl Islands have humpback whales breeding and you will be guaranteed to see whales in the sea. During the high season of December to April there are numerous islands with sandy beaches, coconut trees and calm waters that await you in this ultimate tropical escape from the city. Available are day trips to week long long charters. We can specialise your tip to any specifications you may have.We can cater on day trips up to 12 people and for charters up to 6 people comfortably.

Fab Safaris in the Press

Rough Guides Clean Breaks Recommendation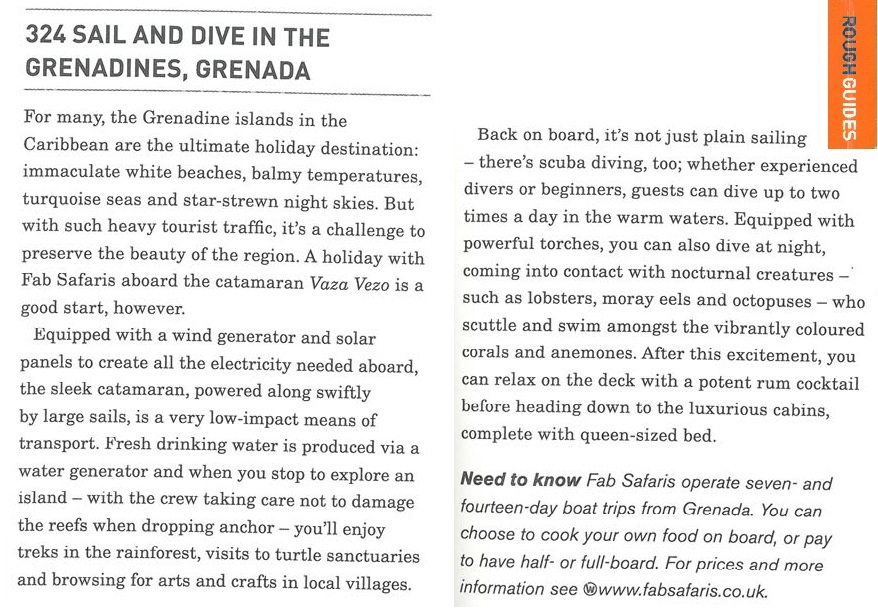 British Airways Highlife Magazine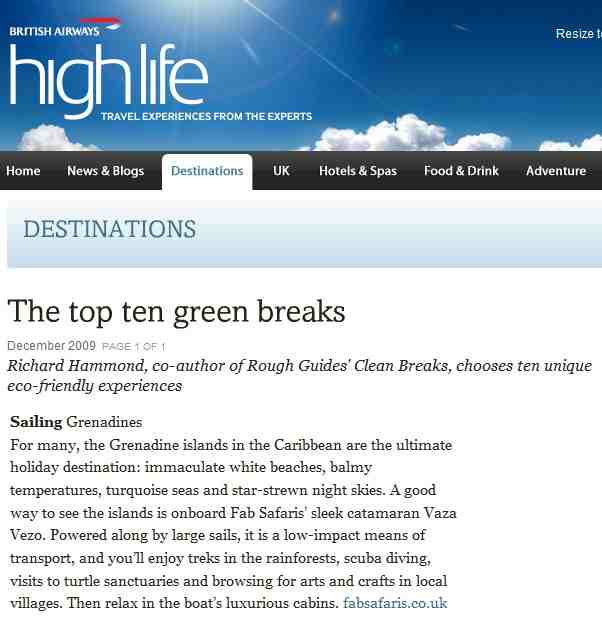 Fab Safaris boat used in MetroBank advert
Our catamaran Vazo Vezo was used in the making of this MetroBank advert. Check the boat out about half way through the advert.


Testimonials
Amazing Sailing Holiday
We have just returned from a trip to panama where we enjoyed 3 nights with Fabian aboard Vaza Vezo. They were such fantastic hosts and this was the highlight of our 2 week trip to Panama. Fabian was so welcoming that it was like spending time with friends, and we really enjoyed his company. They were very flexible in letting us plan the schedule to suit us, and nothing was too much trouble for them. The food was also fantastic and was great making a separate veg option for me.